I'll be in New York for the next three days but I wanted to leave some ideas for breakfast this weekend.  Pancakes are most thoroughly enjoyed when you really have a good hankering for them.  Just wanted to get you thinking about them now so your satisfaction level is heightened when you dive into a stack this weekend:)
Chocolate Chip and Candied Bacon Pancakes with Nutella Maple Syrup -what?!?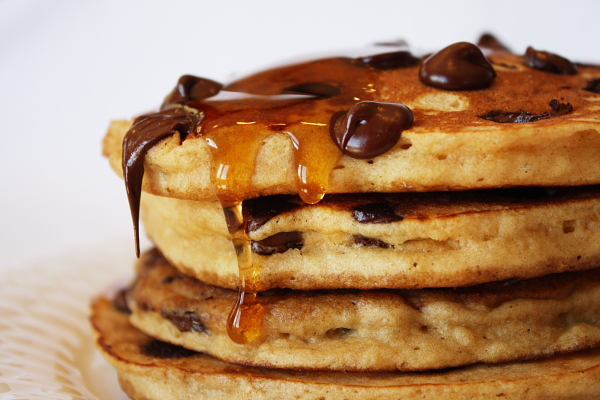 Triple Chocolate Pancakes ~ Vegan & Gluten Free!
Quinoa Pumpkin Pancakes ~ Delicious and Nutritious!
Ginger, Coconut & Ricotta Pancake with Banana and Honeycomb
Peanut Butter & Jelly Pancakes
Whole Wheat Cherry Vanilla Bean Pancakes